Nestled amongst the greens of Te Aupōuri & Te Hiku Forests, with the blues of Te Oneroa a Tōhē - 90 Mile Beach at your doorstep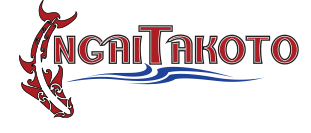 Book your stay now

Nestled amongst the greens of Te Aupōuri & Te Hiku Forests, with the blues of Te Oneroa a Tōhē - 90 Mile Beach at your doorstep
Book your stay now
About Ngapae Holiday Park – 90 Mile Beach – Te Oneroa a Tōhē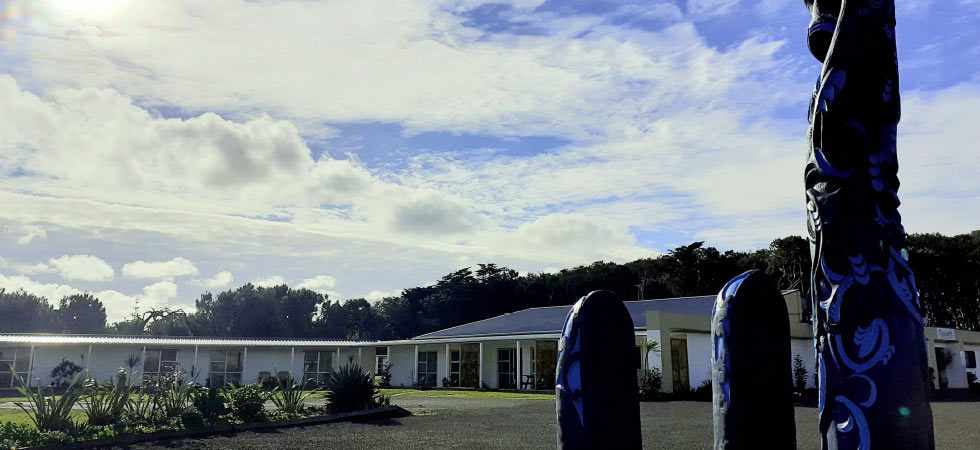 Waipapakauri Ramp is known to some as Ngapae, with Waipapakauri being situated more inland, closer to Waimanoni. Waipapakauri Ramp is identified as a site of significance and key access point for the iwi of Ngai Takoto onto Te Oneroa a Tōhē / 90 Mile Beach.
Tohe named many places along Te Oneroa a Tōhē (The Journey of Tohe)/90 Mile Beach. He was a tohunga and matakite who knew all sacred things. He came to the Waipapakauri Ramp, while making the journey to save his daughter, Raninikura and named this place 'Ngapae' after coming across a whale stranding here.
Ngapae Holiday Park have beautiful pouwhenua standing at the entrance of our site carved by Maori Erstich. The central pou is representative of Tangaroa and three of his descendants. The figure on the front is Poutu, a descendent of Tangaroa who was human.
On the back atop is Ikatere and from him descend the creatures of the sea. Below him is Punga and from him descend amphibious creatures, the lizard, sharks and rays. Overall this pou wraps up the surrounding environment and the creatures that dwell within. In front of Tangaroa, are two wakamaumahara, which give reference to the many waka that traversed the seas of Te Oneroa A Tohe. The kowhaiwhai designs displayed take their origin from the shark, a creature of high significance within the iwi of NgāiTakoto.
Facilities at Ngapae Holiday Park – 90 Mile Beach – Te Oneroa a Tōhē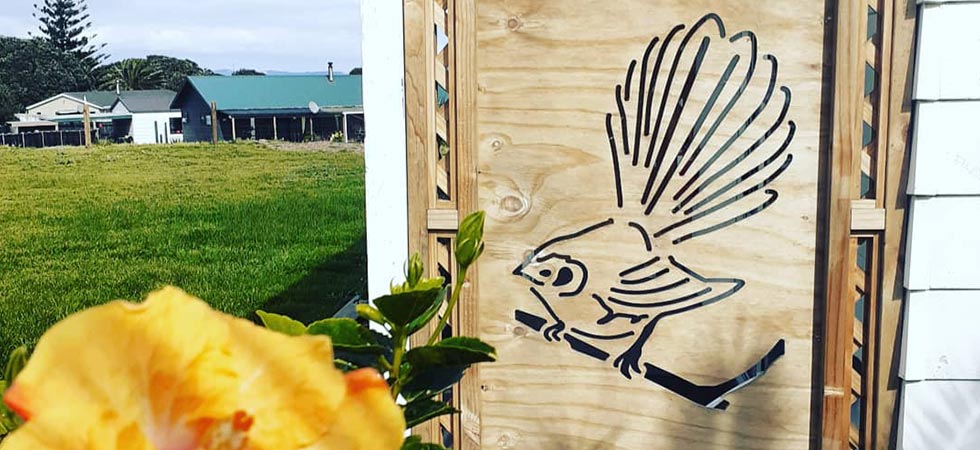 Ngapae Holiday Park is a family park uniquely positioned along side New Zealand's famous 90 Mile Beach, located at Waipapakauri Ramp. We have excellent modern facilities that will make your stay one to remember, these facilities include:
Free Starlink WiFi
Netflix
Swimming Pool
Paraplegic Facilities
Communal Kitchen Facilities
Modern Bathrooms & Showers
Playground
High Chair
Baby Bath
Self-Service Laundromat (Coin Operated – $4 per load)

Filleting Stations
Gym Room
Room Laundry Service
Onsite Store
Indoor/Outdoor Dining Area
Restaurant, Bar, Coffee & Takeaways to open by Summer
Pool Table & Table Tennis
TV Relax Area
Services at Ngapae Holiday Park – 90 Mile Beach – Te Oneroa a Tōhē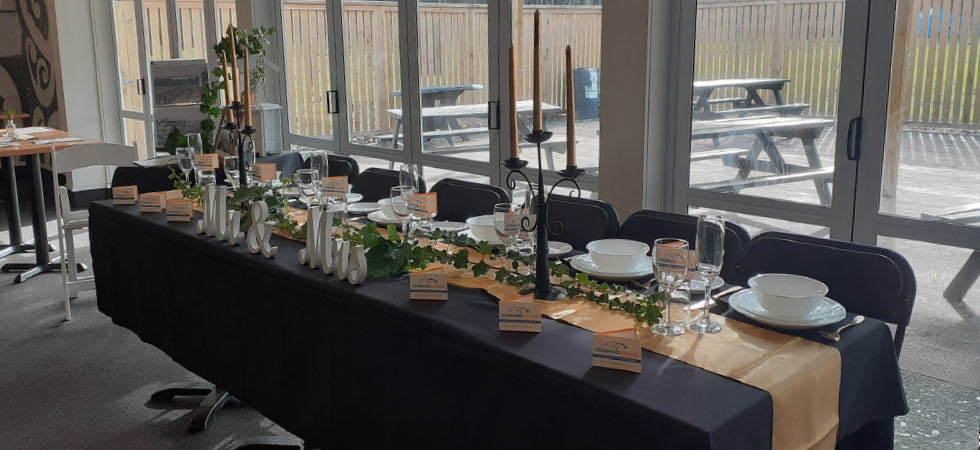 Ngapae Holiday Park offers itself as a prime venue for your next function, with venue hirage for family events, such as birthdays, anniversaries and weddings.
If you're wanting to host something extra special, we do Wedding and Event packages working with local event organisers and catering and will take all the stress of planning off your shoulders so you're free to enjoy yourself!
Contact us today to get the ball rolling on your next event!
Useful Information for when you're staying at Ngapae Holiday Park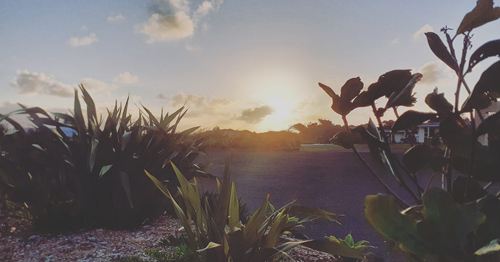 Please note that SH1 is closed at Mangamuka Gorge. You must take the SH10 detour or through Herekino/Broadwood. Please read the official notice from NZTA here to help plan your trip easier.
Please note that blankets are at a hireage cost of $3 per blanket per night. This will be added to your booking if required.
There is a heater in every unit.
One towel is allocated to every unit.
It costs $4 per load for our self-service laundromat onsite and you can purchase washing powder within our onsite store/reception.
The nearest fuel station is located in Awanui and the nearest pharmacy and supermarket is located in Kaitaia.
The Mangamuka Gorge is currently closed on SH1 due to landslides. It is advised that, if you are travelling, you take SH1 through Doubtless Bay.
Our restaurant and bar is currently under refurbishment.
Cape Reinga Bus Tour. You can book your tour here 
You can check the tide times here
You can book a 'Learn to Surf' lesson here with NZSurfBros
You can also book a quad bike ride here with Tuatua Rentals
If you are camping in a motorhome, we have an onsite dump station.
If you are part of the NZMCA, you receive 10% off your booking and if you are a registered Ngai Takoto member, you will receive 15% off your booking.
Please remember to only drive on Te Oneroa a Tōhē | 90 Mile Beach if you have a 4WD vehicle.
Cellphone reception is scarce in our area, but we do have wifi.
Nau mai Haere mai!
Events at Ngapae Holiday Park – 90 Mile Beach – Te Oneroa a Tōhē
Contact Ngapae Holiday Park – 90 Mile Beach – Te Oneroa a Tōhē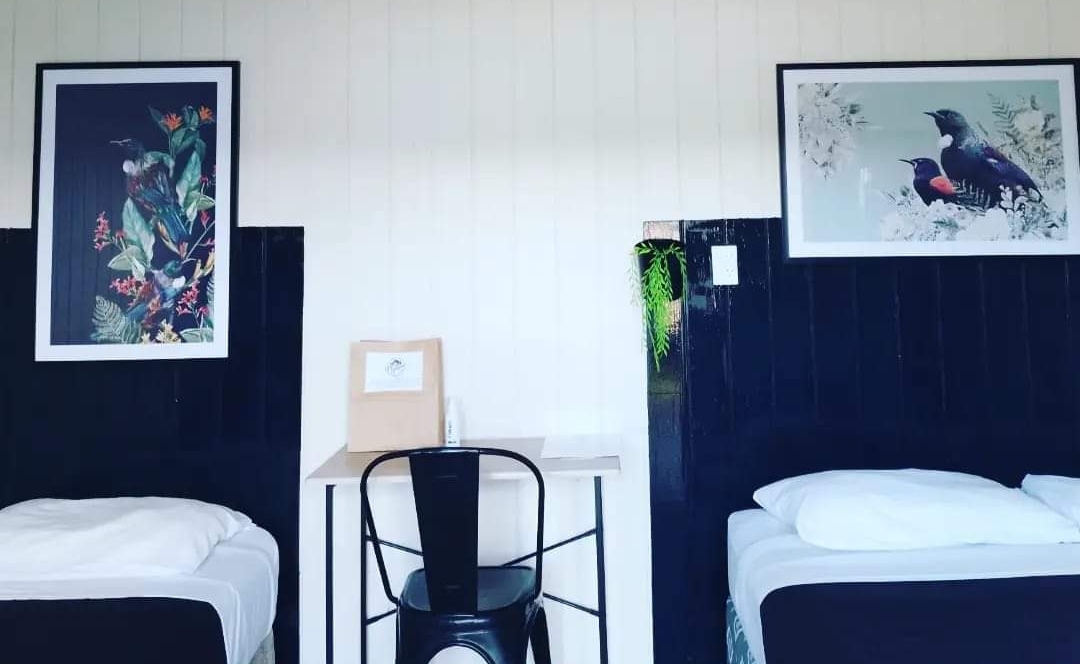 Office Hours
Monday – Sunday 8:30am – 6:30pm
Address
6 Matai Street, Waipapakauri
Northland, 0486, New Zealand
Phone
(09) 406 7298
Book your stay at Ngapae Holiday Park – 90 Mile Beach – Te Oneroa a Tōhē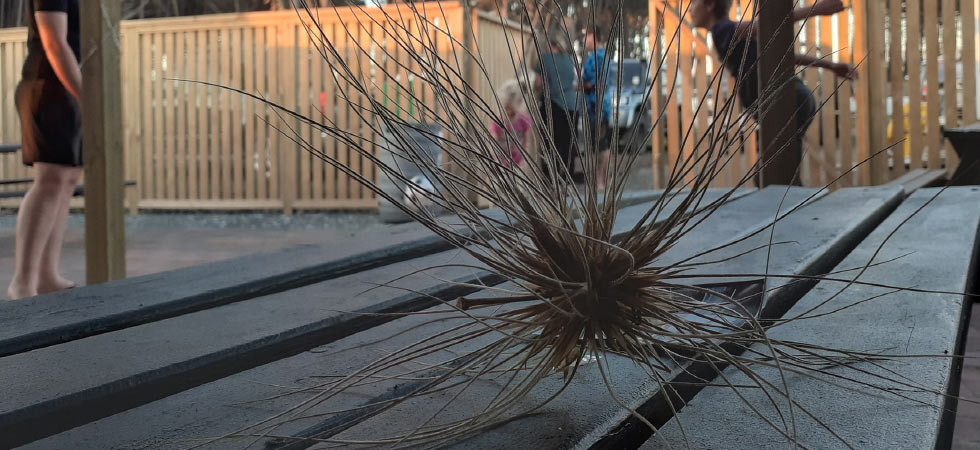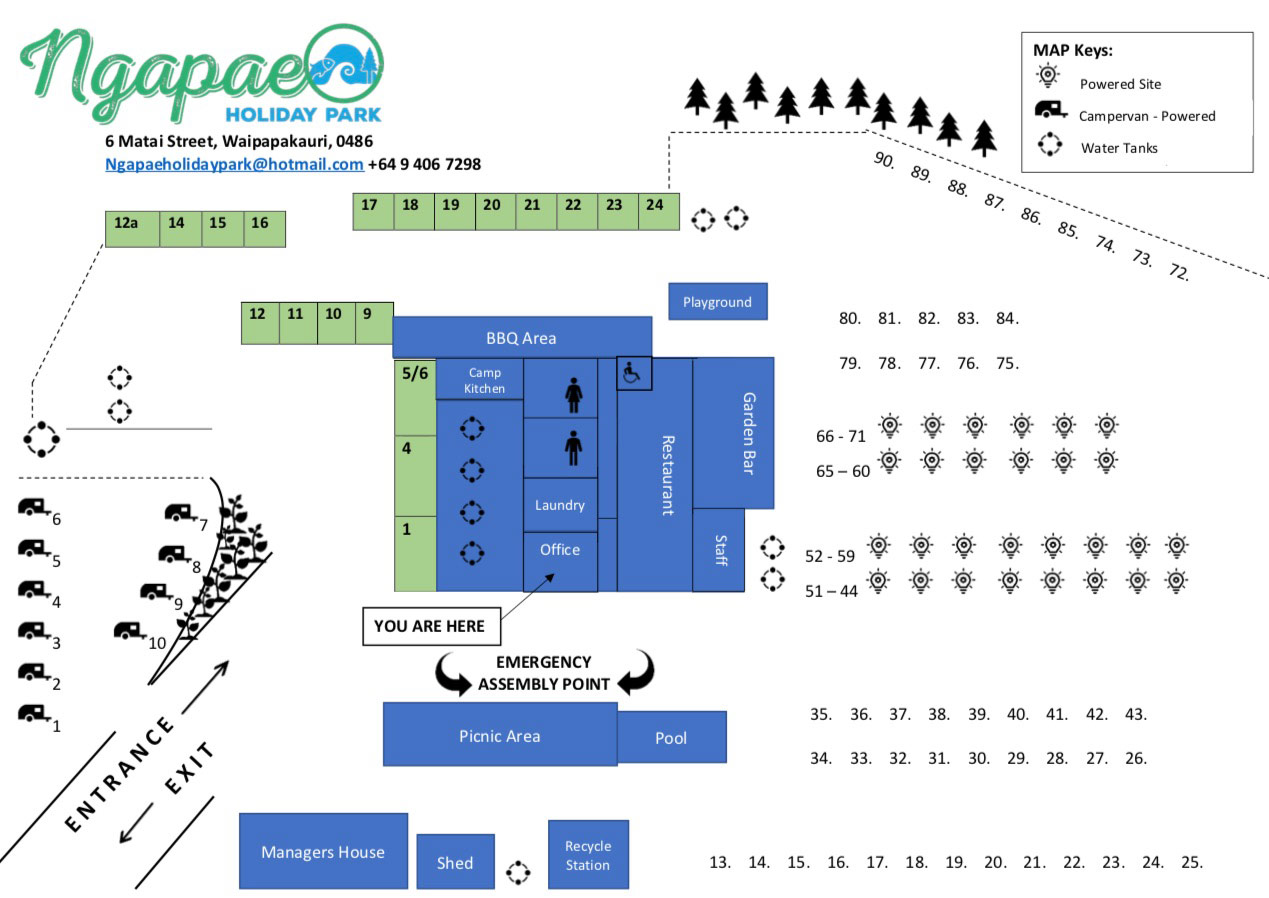 Download Guest Check-In Information Sheet
Rate Information: There will a 10% increase in prices during our high season (October 30 - April 1st). Low season is April 2nd - October 29th. Rates during low season are: Bunk Rooms $80 per night. Ensuite Rooms $80 per night. Self-Contained Rooms $90 per night. Bookings cover two people. Additional guests are charged at a rate of $15 per additional adult over 12 years old per night. Additional children (aged 5 years - 11 years old) are charged at a rate of $10 per child per night. Unpowered camping sites are $34 per night (2 people) and powered camping sites are $40 per night (2 people). Additional guest rates are detailed above. 10% discount is applied to NZMCA Members and a 15% discount applies to Te Runanga o Ngai Takoto registered members. Book Now.
Cancellation Policy
Any COVID-19 or Cyclone Gabrielle related cancellations will be 100% refunded. Decisions on COVID-19 or Cyclone Gabrielle related cancellations will be made at Ngapae Holiday Park's discretion. We understand that travel plans can be disrupted during uncertain times so we will work with these cancellation types to reach a suitable resolution. We have not been charging deposits (50% of total booking) since November 2021 to allow for the ever-changing travel environment and the uncertainty around making travel plans.
50% deposits will now recommence from Thursday 9th March 2023. You can choose to pay this via Credit Card and your details will be destroyed automatically within seven days or you can opt to pay this via internet banking.
Cancellations will incur a 10% administration fee if they are made between three days after confirmation (grace period) up to 48 hours prior to check-in date.
If your booking is cancelled up to 48 hours prior to check-in, your payment is non-refundable.
A credit card is compulsory to secure any type of booking. If you are unable to present a credit/visa debit card, then a $50 refundable damage bond will be collected upon check-in.